Workouts, Fitness & Exercise
Fitbit Blog
Articles – Stronger by Science
The Fitnessista
Nourish, Move, Love
Error
Error
Lindywell
SET FOR SET - Blog
Blog - Dr. John Rusin - Exercise Science & Injury Prevention
mindbodygreen
Blog - AFPA
Error
Blog – HealthifyMe
Error
Born Tough - News, Reviews, Tips on Fitness, Gym Workout, Bodybuilding Crossfit Training, Running & Exercises - Born Tough Blog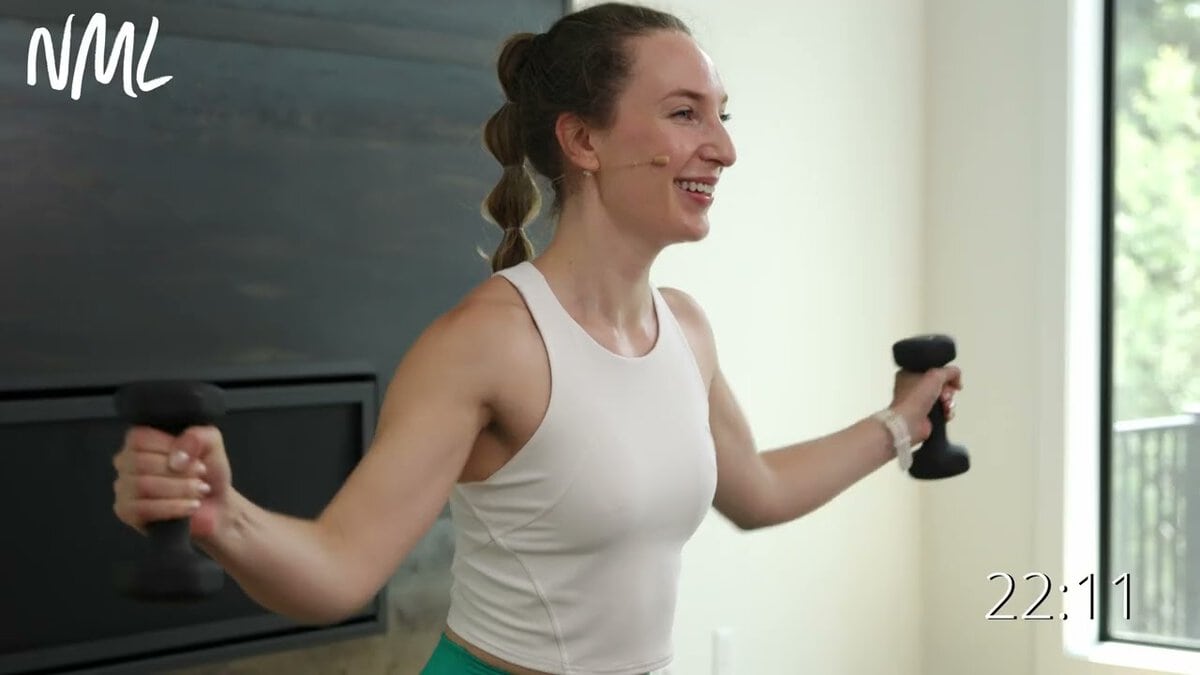 Strengthen, sculpt and tone with this barre sculpt workout at home! This full body workout combines high-rep strength training and traditional barre exercises to challenge your mobility and core. Add a set of light weights and feel the burn in this barre workout at home.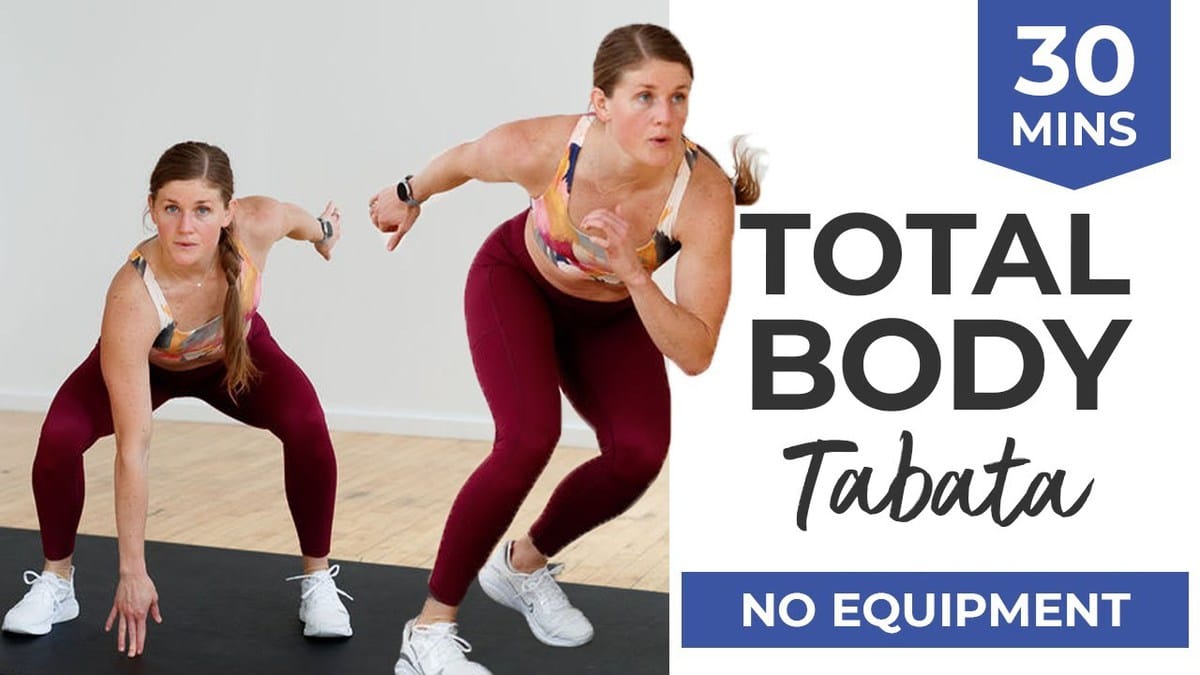 No equipment needed for this fast-paced, bodyweight Tabata workout! There are four Tabata supersets in this workout, with options for high impact or low impact exercises. This is a quick and effective bodyweight Tabata workout that will challenge your muscular endurance and burn calories.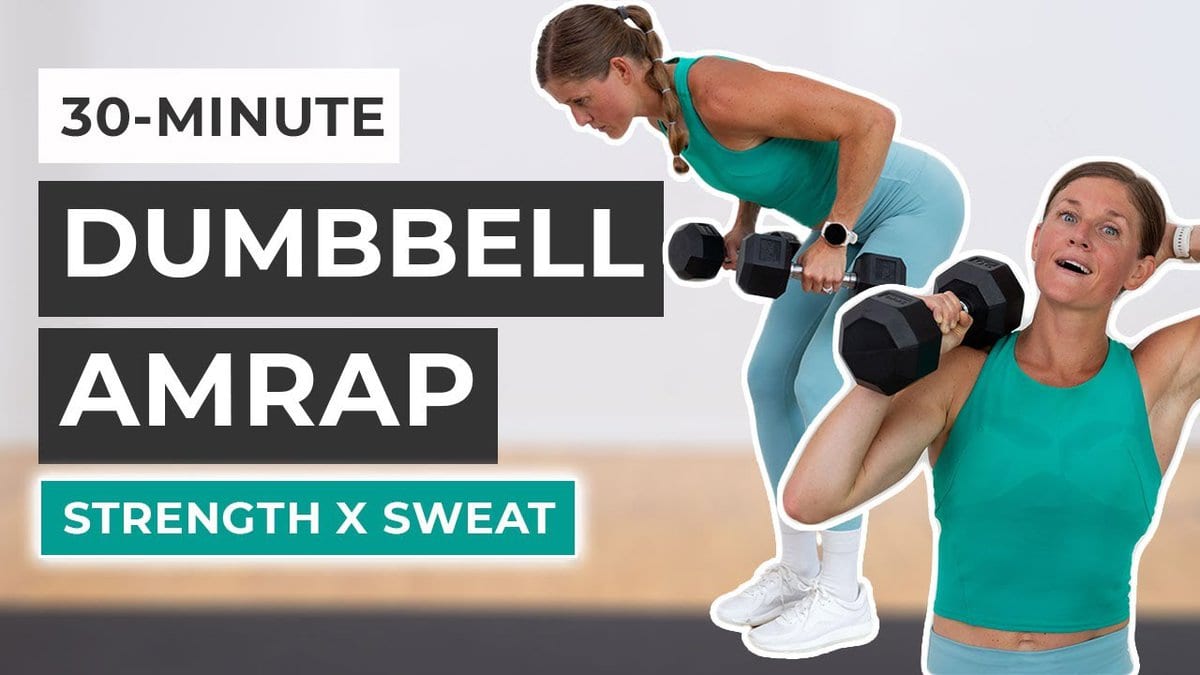 Build total body strength and raise your heart rate with this full body AMRAP workout! AMRAP (as many rounds as possible) means you work at your pace. This full body dumbbell workout pairs a lower body exercise and an upper body exercise in each circuit for a total body burnout. Count your reps and work at your pace.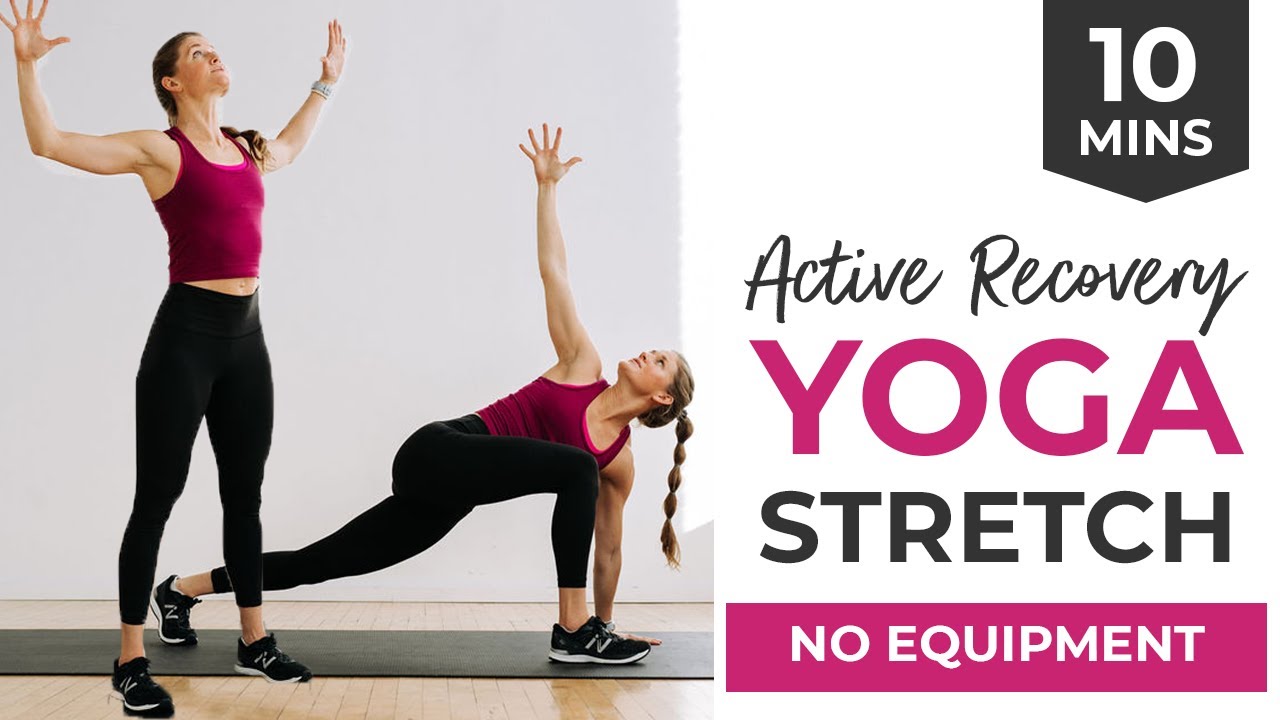 Use this 10-minute active recovery yoga routine to recover from intense workouts (or to stretch out after sitting at a desk all day). Flow through these 8 yoga stretches to speed up recovery and relieve tight muscles.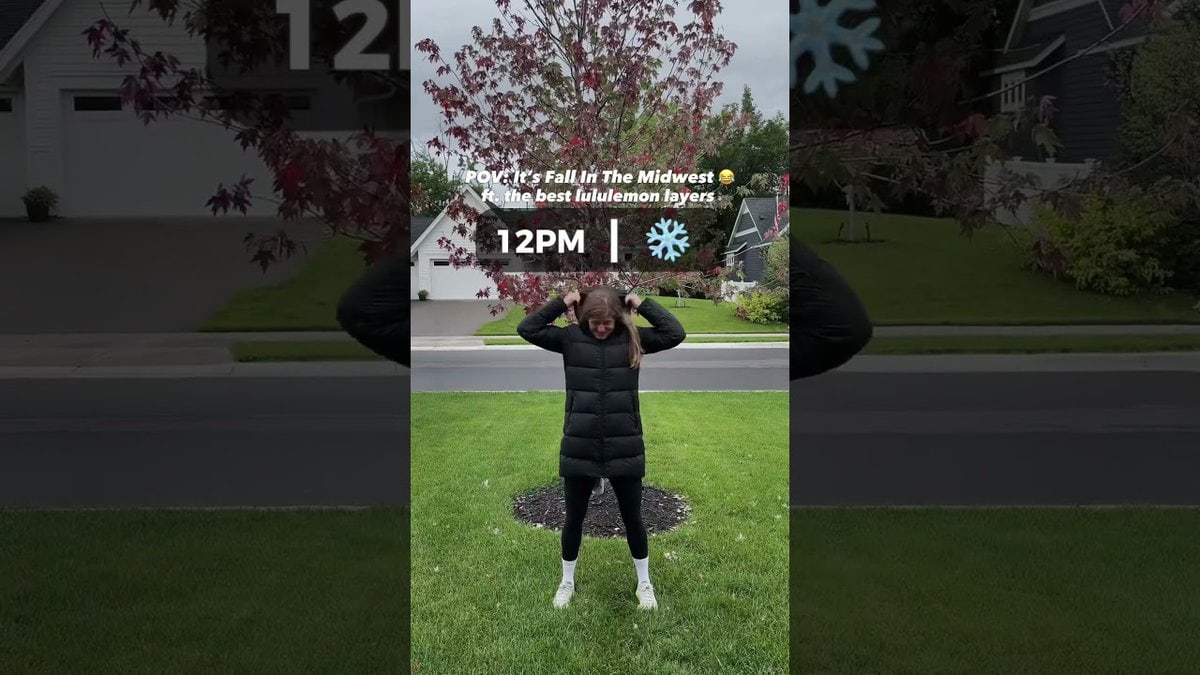 The best lululemon jackets and sweatshirts for women! These transitional pieces range from the perfect work-from-home sweatshirt, a TikTok-famous athletic jacket, and the best water-repellent jacket for hiking and running errands! Size and fit guide included.
As a mom who lifts heavy weights, I prioritize easy, high-protein snacks to ensure I get the proper amount of protein I need every day to build and repair muscles. These are my favorite high-protein snacks, including my favorite protein bar, protein powder, and my high-protein meal prep recipes.
Release tight hips, hamstrings and back muscles with these 8 foam roller exercises. This guided, 10-minute foam rolling routine is perfect for your next recovery day. Release sore muscles, increase range of motion and flexibility, and reduce risk of injury.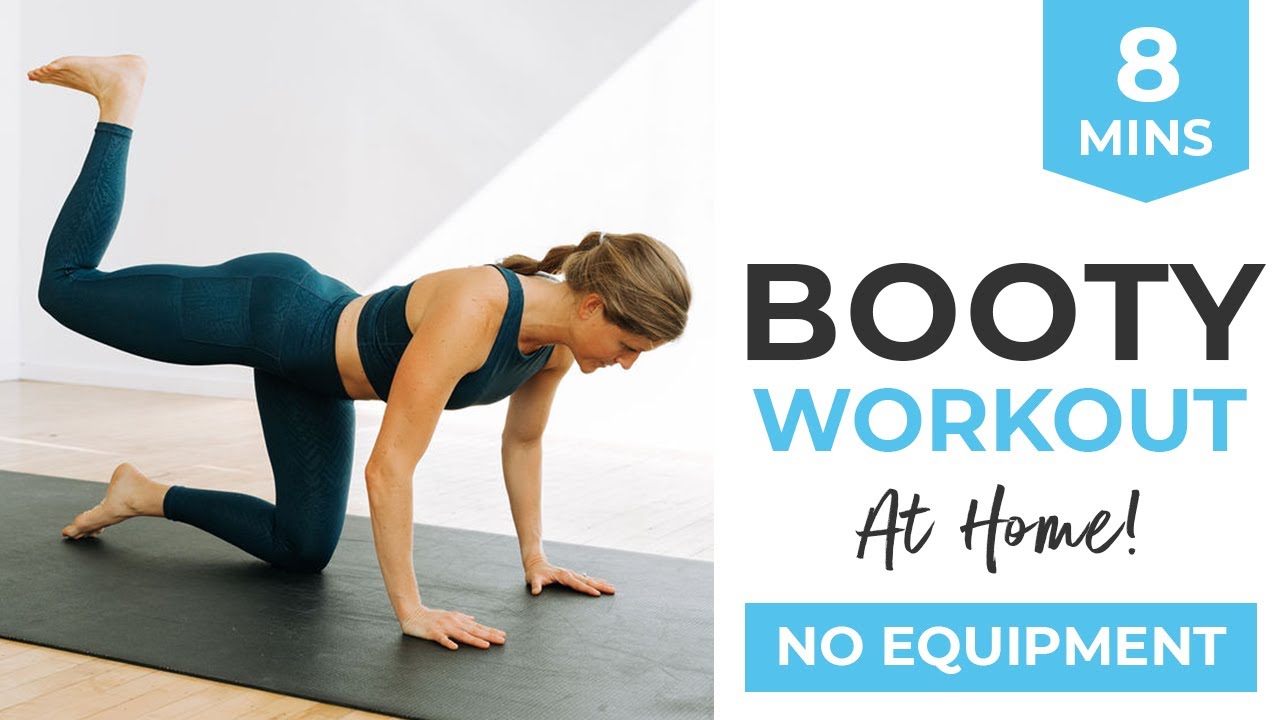 No squats, no lunges and no jumping in this 8 Minute Booty Workout At Home! Four butt lifting exercises to strengthen your glutes at home without weights. Add this no equipment booty workout to your weekly fitness routine.
Strengthen your core and tone your abs with this resistance band ab workout. Five resistance band exercises that target your midsection, deep core, glutes, hips and pelvic floor. This is functional strength training for your abs.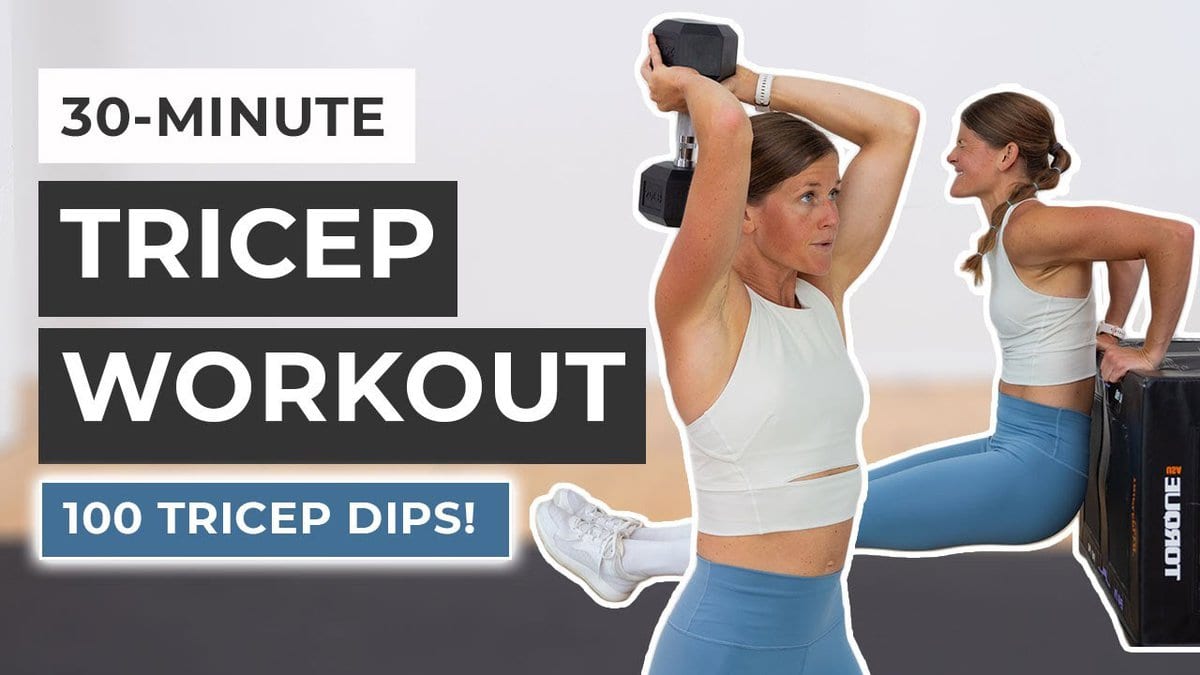 Build strong, defined triceps with the 8 best tricep exercises for women. This challenging 30-minute tricep workout uses dumbbells, a resistance band and your bodyweight to tone your triceps. Reach muscle fatigue in 30 minutes with this strict set format — a set of tricep dips breaks up each strength set in this workout!
RSS Error: A feed could not be found at `https://www.12minuteathlete.com/blog/feed/`; the status code is `200` and content-type is `text/html; charset=UTF-8`
RSS Error: A feed could not be found at `https://www.trxtraining.com/train/rss.xml`. Empty body.
Most of us experience back pain from time to time. Often that pain is the result of the constant force of gravity compressing the spine, coupled with external forces on the back during resistance training sessions.
Using an inversion table allows you to hang upside down and give some love to your spine by allowing it to decompress, relieve muscle tension, and generally relax.
In this article, we reveal the 9 best inversion tables on the market based on our experience and research. 
SFS Pick
Teeter FitSPine X3 Build Quality 5.0 Features 4.9 Price 4.7 Overall Score 4.9
CLICK FOR BEST PRICE
Budget Pick
Innova ITX 9600 Build Quality 4.7 Features 4.7 Price 4.8 Overall Score 4.7
CLICK FOR BEST PRICE
3rd Pick
Teeter EP-560 Build Quality 4.5 Features 4.5 Price 4.8 Overall Score 4.6
CLICK FOR BEST PRICE
9 Best Inversion Tables
Overall Best Inversion Table:
Teeter FitSpine X3
Best Budget Inversion Table:
Innova ITX9600
Best Inversion Table For Back Pain:
Teeter EP-560
Best Inversion Table With Heat & Massage:
Health Gear ITM5500
Best Inversion Table For Sciatica:
Teeter FitSpine LX9
Most Comfortable Inversion Table:
Innova ITM5900
Best Inversion Table For Bigger People:
HARISON Inversion Table
Best Flat Inversion Table:
Exerpeutic Inversion Table
Best Compact Inversion Table:
Skybike MIT 135
1. Overall Best Inversion Table:
Teeter FitSpine X3
Build Quality 4.8 Features 4.9 Price 4.6 Overall Score: 4.8
The Teeter FitSpine X3 is a mid-price range table from Teeter, the original and most widely regarded player in the market. It offers the best lower body lockdown and security of any table in its price range thanks to a patented ankle support system. In order to allow for a more accurate height adjustment, it also incorporates rotating foot pads.
The Teeter FitSpine X3 Inversion Table's frame is made of 11-gauge heat-treated steel. At Teeter, heat treatment of steel framing is standard procedure. This process increases the material's strength ten times above that of untreated steel.
We love using this table thanks to the quality build and the acupressure nodes that have provided us with unparalleled relaxation and recovery benefits. 
Removable acupressure nodes in the Flexbed on this table were designed to massage and treat back muscle spasms and knots. If you prefer not to receive massages, you can have these nodes removed. For greater comfort and personalization, the floating suspension bed includes eight independently moveable points. With EZ-Stretch traction handles, you have control over how much traction is used while inverted. The EZ-Angle tether on this item allows you to select your inversion angle before inverting.
Teeter is the only inversion table brand that is FDA registered.
Pros +Removable acupressure nodes +Floating suspension bed +Frame made from 11-gauge heated steel +FDA registered Cons -This unit is heavy, making it quite hard to move Overall Best Inversion Table
Teeter FitSpine X3
X3 PREMIUM FEATURES: Extra-long, aerospace-grade stainless steel handle for easy-reach ankle lock. Traction Handles and elongated Stretch Max Handles add decompression options...
CHECK PRICE
2. Best Budget Inversion Table: Innova ITX9600
Build Quality 4.8 Features 4.9 Price 4.6 Overall Score: 4.8
The Innova Inversion Table features an adjustable height tube, an adjustable six-pin angle system, and an adjustable headrest pad.
The frame is made from heavy durable, commercial-grade steel. Because of the A Frame's sturdy base, it won't wobble or move laterally during use. This apparatus can support a maximum weight of 300 pounds and has an adjustable height range of 4'10" to 6'6".
The ITX9600 inversion tables' backrest pads provide you with the ideal combination of firmness and comfort. The backrest is bigger than those on many rival products, giving your torso ample space. The backrest is also permeable and moisture-resistant.
The oval-shaped, soft foam handlebars of the ITX9600 inversion tables offer plenty of room for gripping. This makes it easy for you to enter and exit the table.
Pros +Heavy-duty steel frame +Well padded backrest +Fully adjustable +Adjustable headrest Cons -Bulky, making it tricky to move Best Budget Inversion Table
Innova ITX9600
The ITX9600's True Balance System allows each user to find their own unique center of gravity. The Six Angle Pin System allows users to trust...
CHECK PRICE
3. Best Inversion Table For Back pain:
Teeter EP-560
Build Quality 4.8 Features 4.9 Price 4.6 Overall Score: 4.8
The Teeter EP-560 is a lightweight version of the famous Teeter inversion table. This FDA-registered device sits in the high-budget position in the Teeter stable. The patented ComforTrak bed design allows for customized relief and easily integrated with a range of Teeter accessories. It features a firm yet flexible bed surface but no padding like other inversion tables. However, the smooth decompression surface reduces friction to optimize decompression.
There are eight acupressure nodes on the back pad that can be repositioned anywhere along the track and set at different intensity levels. These can be removed if you don't want them. There is also an adjustable and removable lumbar bridge.
A dual-setting foot platform allows you to customize your ankle lockdown, providing a comfortable hold that won't slip. Grip and stretch handholds are built into the ComforTrak bed and A-frame so you can easily get in and out of position.
Pros +ComforTrak bed for customized relief +Lightweight +Adjustable acupressure nodes +Adjustable lumbar pad Cons -No back padding on LTD model Best Inversion Table For Back pain
Teeter EP-560
Teeter is the ONLY FDA registered inversion table. Indicated for back pain, muscle tension, herniated disc, sciatica, muscle spasm, and more...
CHECK PRICE
4. Best Inversion Table With Heat & Massage:
Health Gear ITM5500
Build Quality 4.8 Features 4.9 Price 4.6 Overall Score: 4.8
The Health Gear ITM5500 has been ergonomically designed to enhance your biomechanics. It features 4-inch memory foam padding through the backrest. That provides a high level of comfort and support but may not provide the firmness needed to lower back relief.
This inversion table comes with a removable therapeutic vibrating heat and massage unit. This unit is controlled by remote control, putting you in total control. The Sur-lock easy in/out ankle support system with 4 adjustable oversized high-density foam leg rollers provides a high level of ankle comfort and lockdown.
The Health Gear inversion table is adjustable to 20/40/60/90 degree inversion angles by way of a four-position side inversion pin. An easy height adjuster also allows you to customize the settings to fit your height. The foldable space-saving design of the Health Gear ITM5500 with built-in transport wheels makes it a piece of cake to roll the table away for storage after use.
Pros +Memory foam back support +Removable vibrating heat and massage unit +Removable vibrating heat and massage unit +Adjustable to four inversion positions Cons -Back support is too thick for firm support Best Inversion Table With Heat & Massage
Health Gear ITM5500
The ITM5500 has ergonomically designed 4 inch memory-style foam backrest with contour fit for extra comfort and support. Removable, remote controlled multifunction...
CHECK PRICE
5. Best Inversion Table For Sciatica:
Teeter FitSpine LX9
Build Quality 4.8 Features 4.9 Price 4.6 Overall Score: 4.8
The Teeter FitSpine LX9 is the only inversion table we have seen that offers a boarding platform. This elevated, non-slip surface makes it easy to get on and off the gadget. Because of this, this device is extremely user-friendly for seniors and anyone with limited mobility.
The Teeter FitSpine LX9 features two cuffs to increase comfort and support. The inside of the ankle pads is lined with supportive material. You can also extend your spinal stretch with the LX9's unique Stretch Max handles. This not only facilitates entering and exiting the inverted position but also results in more muscle activation.
The LX9 has a built-in storage caddy. This allows you to have your phone, drink, or other gadgets within reach when you are inverted.
Pros +Boarding platform +Storage caddy +Stretch max handles Cons -Quite tricky to put together Best For Sciatica
Teeter FitSpine LX9
LX9 PREMIUM FEATURES: Boarding Platform with arched frame makes mounting and dismounting easier than ever. Extra-long, aerospace-grade stainless steel handle for easy-reach ankle lock...
CHECK PRICE
6. Most Comfortable Inversion Table:
Innova ITM5900
Build Quality 4.8 Features 4.9 Price 4.7 Overall Score: 4.8
The ITM5900's sturdy steel A-Frame structure gives you an extremely secure and robust platform from which to work. With this machine, you also have a number of built-in safety features. These include safety handles that you can use to pull yourself up into an upright position and an easily adjustable ankle-locking system. This device also has a foldable design that makes storage simple.
The ITM5900's ergonomically shaped backrest has a heating and massage pad built in to provide extra relief. The remote control that comes with this machine allows you to easily change the intensity of the massage and heat.
The ITM5900 has total weight and size adjustment. The gadget is adaptable to fit people between the heights of 4'10" and 6'6", with a maximum user weight of 300 pounds. The following angles can also be achieved with this table: 15, 30, 46, 80, 75, and 60 degrees.
Pros +Vibrating massage pad +Remote control +Six adjustment angles Cons -Heat and massage does not extend to the neck Most Comfortable Inversion Table
Innova ITM5900
The Innova ITM5900 is a heavy-duty inversion table that comes with many features that set it apart from other inversion tables. Starting with its vertical massage...
CHECK PRICE
7. Best Inversion Table For Bigger People:
HARISON Inversion Table
Build Quality 4.8 Features 4.9 Price 4.7 Overall Score: 4.8
The HARISON Inversion Table is a full-range inversion machine that allows you to invert at the following angles:
20 degrees 90 degrees 120 degrees 180 degrees
You can also do sit-ups and other core exercises at various angles on this table. A high-quality memory foam 3-d backrest ensures that you get the right balance between comfort and firmness. Large foam-covered foam rollers make it easy to get in and out of the inverted position.
This table is fully adjustable, allowing people from 4'9" to 6'6" to use it comfortably. An easy reach ankle pin-locking system and a precision chuck buckle combine to provide a high level of safety. The combination of a U-shape ankle system and adjustable rear foam rollers with front rollers ensure that your lower legs are comfortably secure.
Pros +4 inversion positions +Memory foam backrest +Fully adjustable Cons -No massage feature Best For Bigger People
HARISON Inversion Table
HARISON Exclusive design! 3D stereo backrest fully Protect spine! Quadruple security provides the safest inversion experience...
CHECK PRICE
8. Best Flat Inversion Table:
Exerpeutic Inversion Table
Build Quality 4.8 Features 4.9 Price 4.7 Overall Score: 4.8
Compared to most other tables, especially those in its price range, the Exerpeutic Inversion table gives you a wider and longer backrest. The 27-inch width makes it suitable for larger people.
Airsoft ankle holders are a patent-pending element of the Exerpeutic Inversion Table. These offer a higher caliber of support and comfort. The Airsoft holders have a palm-activated, ergonomically shaped ratchet locking system for security and comfort.
This inversion table's backrest is cushioned with one inch of plush foam. It also has a lumbar pillow that is removable. Exerpeutic's inversion table has full loop handles that provide you lots of support when you get into position on it and then walk your hands up to the top to come out of it.
The device's maximum user weight is 300 lbs.
Pros +Well priced +Wide backrest +Airsoft ankle supports Cons -Hard to assemble Best Flat Inversion Table
Exerpeutic Inversion Table
Our uniquely designed control wheel lets you stretch out in increments of 0.03 inches. Never worry about stretching out too fast, you're in control...
CHECK PRICE
9. Best Compact Inversion Table:
Skybike MIT 135 
Build Quality 4.8 Features 4.9 Price 4.7 Overall Score: 4.8
The Skybike MIT 135 is a simple, portable device that allows you to divert in a confined space. By just sitting in front of the Skybike and leaning back, you will be able to invert to 135 degrees to the floor. This device allows you to achieve this level of inversion without having to put your head lower than your torso.
Your back is supported by four soft foam rollers. The frame is made from one-inch square tube, 14-gauge steel tubing. This combined with the stable support legs means that it can handle a maximum user weight of 300 lb. There is no height limit on this device.
The Skybike Mini Inversion Table measures 17.5" in length x 17" in width x 12.2" in height. It only requires two feet of space, making it ideal for confined apartment living.
Pros +Portable +Simple to use +Safer than full inversion tables Cons -Does not permit complete inversion Best Compact Inversion Table
Skybike MIT 135
Just sit on front of MIT135, lean your back against on the backrest. And start to enjoy your 135 inversion. The 135 degree inversion ...
CHECK PRICE
What is an inversion table?
Inversion tables are cushioned tables that allow you to strap yourself in and tilt backward at an angle or fully upside down. They are designed to treat a range of spinal conditions, including back pain.
Types of inversion tables:
As well as cushioned tables to invert, there are the following devices:
Inversion chairs: 
This is a chair that you are strapped into before the chair tilts to an angle to invert your body. Some experts believe that this is a safer form of inversion because it puts less pressure on the lower body.
Gravity Boots: 
Gravity boots are padded boots that you wear while hanging upside down from a bar. This allows for inversion therapy in a straight-down position but not for angle gradations.
Benefits of Inversion Tables:
The entire body benefits greatly from spinal decompression, oxygenating the tissues, stretching and releasing joints and muscles, and lowering heart rate.
Even frozen joints can be relieved with mild joint and muscle stretching and release. Following their release, exercise can be performed once more to improve mobility and circulation, lessen pain, and limit the risk of additional damage.
Here are the three main benefits of using inversion tables:
1. Reduces back pain
Chronic low back pain that starts in the lower back and travels down the legs is a symptom of sciatica. Due to the capacity to decompress the spine, hanging upside down on an inversion table can instantly reduce back pain.
Inversion treatment will help straighten your spine and release strain on the entire posterior chain. That will aid in releasing and relaxing the muscles in your neck, hamstrings, gluteus maximus, traps, and deltoids, relieving back pain. Any trapped nerves will be released thanks to the increased space between the spinal discs caused by the spinal decompression that follows the liberation from gravity.
Misalignment of the spine can cause muscles to stiffen up. Stretching and energizing muscles with inversion is a very efficient way to extend and realign the spine. It improves circulation and aids in easing overall body stress, which benefits the joints as well.
Due to the removal of compression on the veins and arteries that run around the spinal discs, decompression of the discs results in an increase in blood and oxygen flow throughout the body.1 This is why inversion tables are a tool in physical therapy that a physical therapist may look to in order to help alleviate a patient's issues.
2. Promotes spinal health
Gravity has some detrimental consequences on humans.
The major issue is that it compresses the discs that are located between our spine's vertebrae, which makes us shrink.
It is common for elderly persons to be horrified to discover that they have lost height, sometimes by as much as three inches.
Regular inversion can either prevent or lessen height loss.
Although the spine naturally has a graceful "S" curve, our bad posture patterns tend to change it. Gravity pushes the spine back into its "S" shape when inverting.
As you start to notice how much better you feel when you stop slouching, leaning, and sitting strangely, this can eventually correct bad posture habits.2
3. Improves flexibility
Regular inversion therapy will improve your flexibility. The realignment of the spinal column and releasing of muscle tension that occurs as a result of inversion will make it easier for you bend, twist, and carry out everyday movements.3
Inverter Table Risks:
Even though it is a wonderful tool to decompress the spine, inversion therapy isn't for everybody. You should determine whether it would be safe for you to do so because it may momentarily raise blood pressure. It's not necessary to currently have high blood pressure for it this be significant.
Please consult your doctor before beginning inversion therapy.
People with the following conditions should not use an inversion table:
1. Heart, Stroke & Circulatory Issues
Inversion is not advised if you have a heart or circulatory condition of any kind. That includes those who use anticoagulants, have experienced a stroke or transient ischaemic attack (TIA), or fear they may have had a TIA but have not yet received a diagnosis. Paralysis, trouble speaking, and memory loss are all symptoms.
2. Hypertension
Inversion can elevate the heart rate and blood pressure. This can be dangerous if you already have elevated levels.
3. Eye Problems
Before doing inversion therapy, you should consult a doctor or eye specialist if you have any eye issues. Glaucoma indicates that there is already increased pressure in the eyes, a situation that could be worsened by inversion.
Inversion is also not advised in cases of pink eye, conjunctivitis, retinal detachment, or any other form of ocular inflammation.
4. Weak Bones
Traction includes inversion, which is like a milder version of being on a rack from the Middle Ages. So, inverting could cause harm if you have weak bones. As a result, inversion may worsen conditions including osteoporosis, spine injuries, recent fractures, skeletal implants, and other bone injuries.
5. Disorientation
It is advised to steer clear of inversion until you are certain of the cause of any disorientation and your doctor has given you the all-clear. Disorientation, which includes balance issues, middle ear infections, dizziness, and a foggy feeling, can be brought on by a variety of factors.
It's crucial to determine the source and to wait until any illness has subsided.
6. Obesity
There are several very excellent reasons why inversion therapy might not be safe for you if you are obese. Obesity increases the chance of developing a variety of diseases, including circulatory issues. These frequently go unnoticed for a very long time. As a result, inversion may place additional pressure on your body that it is unable to handle if you already have a cardiac condition or mildly elevated blood pressure.
Additionally, you could have trouble finding an inversion system that can support you because many of them have weight restrictions.
7. Pregnancy
Pregnancy puts a lot of pressure on the body. It may be that you would benefit from a gentle incline on a slant board to take some of the pressure off your abdominal and perineal muscles, but it is vital to get a physician's approval first. Certainly don't invert if you have any pregnancy complications, without checking with a physician first. 
According to the Cure Back Pain and Sports Injury Clinic websites, inversion therapy should not be used by pregnant women. The Energy Center warns that pregnant women should get a physician's approval before inverting. Inversion therapy could have a negative effect on the mother or baby depending on the mother's condition and the baby's stage of development.
8. Prescription Drugs
You shouldn't invert if you use any medications that thin your blood, such as aspirin or warfarin.
What To look for when Buying an Inversion Table?
When you get into an inversion table, you rely on it to hang your body upside down safely and securely. To have that confidence you need a table that meets certain standards. Here are the key things to look for when shopping for your next inversion table.
1. Build Quality
To keep you securely in place, the frame of your inversion table needs to be constructed of sturdy steel, and the maximum user weight should be roughly 50 pounds greater than your own.
Additionally, the frame ought to be composed of sturdy steel and be fully wobble-free. The most stable table design is typically the A-Frame kind. You should also opt for frames with self-locking hinges.
2. Features
To be able to use it with maximum efficiency and comfort, an inversion table needs to fit your body. So, you should get a table that is completely adjustable. The ankle brackets should also be adjustable. Additionally, check to see if the ankle brackets have a reliable locking system. The mechanism for adjusting the angle should be simple to operate and accessible from all directions.
The last thing you want to do when your table arrives is to struggle to put it together for hours on end. You need a device that is relatively simple to put together and comes with step-by-step instructions. Also included in the package should be all the tools required for assembly.
How comfortable you are in the inverted position will depend on the quality of the back padding on your inversion table. Look for padding that is at least two inches thick. Additionally useful are tables with lumbar supports that may be removed. Find a table with heat pads and/or a vibrating massager on the back padding if you want the best possible back relief.
3. Comfort
Since your weight will be concentrated largely on your ankles, the ankle brackets should be generously padded.
Armrests should also be well padded. You can enter and exit the inversion table with the aid of the armrests. The best bars are those that let you walk out your hands to aid in positioning. The back pad ought to be thickly cushioned. You don't want it to be overly padded, though. The decompression of your spine will be hampered by excessive back cushioning.
A mesh back pad will be more airy and breathable, preventing sweat and moisture from building up.
4. Warranty                              
Verify the terms of your table's warranty. It will reveal a lot about the manufacturer's level of faith in their product. Some low-quality inversion tables will only provide you with a two- or three-year warranty. The device's bed and frame should come with a guarantee of at least five years.
5. Price
Inversion tables range in price from around a hundred dollars at the budget end to close to $500 at the top end. Higher-priced tables have more features and higher specs on the frame and padding. However, you can still get a very good inversion table at the low end of the market.
6. Reviews
Checking inversion table reviews from verified online purchasers will allow you to get a good idea of the comfort level, ease of setup, and customer service provided.
Inversion Table FAQs:
Is it worth buying an inversion table?
It is worth buying an inversion table if you have lower back problems, spend a long time on your feet or regularly do exercises that compress your spine. Using an inversion table is an excellent way to decompress your spine and bring relief from muscle tension and lower back pain.
What is the best inversion table for the money?
One of the best inversion tables for the money is the Teeter FitSpine X3. Teeter are the original inversion table manufacturer, and they have loaded this table with a range of patented features, including an eight-point floating suspension system, the Delux EZ-Reach locking system, and a precision-balanced three-setting roller hinge.
What works better than an inversion table?
Non-surgical spinal decompression using a computerized traction system is an alternative to inversion table therapy that is more comfortable. However, it is also more expensive.
When should you not use an inversion table?
You should not use an inversion table if you have any of the following conditions; pregnancy, obesity, disorientation, weak bones, eye problems, hypertension, heart, stroke, and circulatory issues. You shouldn't use an inversion table if you use any medications that thin your blood, such as aspirin or warfarin.
What inversion table is best for back pain?
The best inversion table for back pain is the Teeter EP-560. This model features eight acupressure Nodes in varied heights for trigger-point release and focused relief. It also has a lumbar bridge with adjustable arch for added traction and support.
Do inversion tables help with neck pain?
Yes, the spinal decompression and traction that you can achieve with the use of an inversion table will help to relieve neck pain.
How long should you use an inversion table?
You should use an inversion table for no more than five minutes at a time, twice per week. Staying inverted for longer than five minutes may cause your blood pressure to become too high. Start with 30-60 seconds, gradually building your time as your body gets used to being inverted.
How often should I use an inversion table?
You can use an inversion table every day, but do not exceed five minutes per session. Limit yourself to a maximum of two sessions per day.
When should you not use an inversion table?
If you are suffering from hypertension, glaucoma, heart issues, or are pregnant or obese, you should not use an inversion table.
Summary: Which Inversion Table is Best?
An inversion table is an excellent investment for anyone who wants to show love to their spine. Regular inversion therapy will allow you to decompress your spine, relieve muscle tension and improve your workout recovery.
The best overall inversion table is the Teeter FitSpine X3, featuring a raft of patented technologies from Teeter, including an eight-point floating suspension system, the Delux EZ-Reach locking system, and a precision-balanced three-setting roller hinge.
As a final recap, here are all of our top picks for the best inversion tables on the market right now:
Overall Best: 
Teeter FitSpine X3
Best for Budget: 
Innova ITX9600
Best for Back Pain: 
Teeter EP-560
Best with Heat & Massage: 
Health Gear ITM5500
Best for Sciatica: 
Teeter FitSpine LX9
Most Comfortable: 
Innova ITM5900
Best for Bigger People: 
HARISON Inversion Table
Best Flat Inversion Table: 
Exerpeutic Inversion Table
Best Compact Inversion Table: 
Skybike MIT 135
Overall Best Inversion Table
Teeter FitSpine X3
X3 PREMIUM FEATURES: Extra-long, aerospace-grade stainless steel handle for easy-reach ankle lock. Traction Handles and elongated Stretch Max Handles add decompression options...
CHECK PRICE

References:
Prasad KS, Gregson BA, Hargreaves G, Byrnes T, Winburn P, Mendelow AD. Inversion therapy in patients with pure single level lumbar discogenic disease: a pilot randomized trial. Disabil Rehabil. 2012;34(17):1473-80. doi: 10.3109/09638288.2011.647231. Epub 2012 Jan 23. PMID: 22263648. Vernon H, Meschino J, Naiman J. Inversion therapy: a study of physiological effects. J Can Chiropr Assoc. 1985 Sep;29(3):135–40. PMCID: PMC2484360. Jee, Yong-Seok. (2013). The effect of inversion traction on pain sensation, lumbar flexibility and trunk muscles strength in patients with chronic low back pain. Isokinetics and exercise science. 21. 237-246. 10.3233/IES-130506
Working out at home is convenient. You don't have to go anywhere, meaning not only are you able to get your workout in as soon as the opportunity arrives but you also get to avoid forcing small talk with the bros hanging out by the dumbbells. The only downside is that some muscle groups are more challenging to do at home.
For example, everybody knows that when it's time to hit the chest, shoulders, and tris, they can do push-ups until the cows come home. However, when you don't have machines, barbells, and a pull up bar at your disposal, you may need some help planning a muscle-building back workout.
But, don't worry! We have, quite literally, got your back. Back workouts at home are more than possible, and we're about to show you how. Whether you plan to use your body weight or have a minor amount of equipment, like dumbbells, we've got you covered.
Table of Contents:
Best At Home Back Workout (With & Without Equipment) Special Considerations For Home Back Workouts Anatomy & Function Of Back Muscles Best Bodyweight Exercises For Your Home Back Workouts Best Dumbbell Back Exercises For At Home Back Workouts Progression Tips For At Home Dumbbell Back & Bodyweight Exercises
The Best Home Back Workout
Let's kick things off with exactly what you came here for - the best back workouts at home! Afterward, we'll discuss everything else you need to know to properly work your back, including muscle anatomy, how-to's for each of the exercises, and some great programming tips.
Whether you prefer bodyweight back exercises at home or have dumbbells you'd like to put to good use, we have a workout for you.
Prepare to feel the back burn!
At Home No Equipment Back Workout:
This isn't your typical bodybuilding back day. This calisthenics workout includes bodyweight back exercises to do at home, focusing on mobility and strengthening movements that support posture and core strength to protect your back.
Exercise
Sets
Reps
Bird Dogs
3
10/side
RKC Plank
4
20-30 seconds
Prone IYT
2
20 reps/letter
Wall Squats
2
10
Ab Walkouts
3
8
At Home Dumbbell Back Workout:
This full back workout at home requires the use of two techniques to determine how many you need to perform. First, try following the suggested sets and reps, particularly if you have a range of dumbbell weights. Then as it becomes easier to complete the sets and reps using your current weight, you can start using heavier dumbbells.
If you have lighter weights only, try the reps with your weights and slow down the tempo when the moves become too easy. Once slowing it down becomes easier, you will work on the RPE (rate of perceived exertion) scale.
On a scale of 1-10, aim for an 8, which means you will perform controlled reps to 80% of failure. This means you're close to failure but still have a few reps in the tank.
Exercise
Sets
Reps
RPE
Romanian Deadlifts
4
8
8
Single Arm DB Row
3
12
8
Chest Supported Row
3
10
8
Renegade Row
3
8/side
8
DB Pullovers
3
12
8
Special Considerations For At-Home Back Workouts
We know most of you probably aren't equipped with a Globo Gym arsenal of weights in your at-home training space. That's ok!
If you don't have heavier weights, keep slowing down your tempo to increase the burn and time under tension during your complete back workout. Slow, intentional reps always builds more muscle than fast, sloppy ones. If it's still too easy, add extra sets to increase volume or create supersets with push-up variations or other bodyweight exercises of your choice to make it a HIIT-style workout.
If your dumbbells are light, you will likely easily complete specific exercises. Again, when this happens, try slowing the tempo down, and if it's still too easy, you can alternate sets, starting with slow and controlled reps and then including another set in which you lift at an average pace but take the exercise close to failure. Remember that training to failure is hard on your body, so leave a few reps in the tank the majority of the time.
You can include a back muscle workout at home in any workout split you'd like. Aim to hit big muscle groups, like the back, twice a week with rest in between workouts. The best plan is the one you will stick to and be consistent with.
Anatomy & Function of the Back Muscles
Now that we've gone over the best back workouts at home, it's important to understand the muscles that make up the back. Your back consists of the erector spinae, lats, traps, teres major, rhomboids, and multifidus.
Here's a closer look at each back muscle function and the best exercises to target each.
Erector Spinae: 
The erector spinae muscles include the spinalis, longissimus, and iliocostalis. The erector spinae runs the entire length of your back up to your neck, forming powerful columns on both sides of your spine. They help move the head through lateral flexion and assist with extending the spine. Their most important function is keeping your spine neutral while under loads. The erector spinae is also hard at work throughout the day as the muscles function against gravity to support your spine.
Latissimus Dorsi: 
Your lats cover the majority of your back and play a significant role in creating the coveted V-taper physique. They originate from multiple spots but all insert into the humerus. The lats are responsible for shoulder extension and adduction, horizontal abduction and adduction, and shoulder internal rotation. Pulldowns, pull-ups, and
bent over rows
are common exercises used to target the lats.
Trapezius: 
This muscle, separated into the upper, middle, and lower traps, is triangle shaped, starting at the back of the skull and neck, extending across the shoulders, and down the middle of your back, connecting to the shoulder blade and collarbone. The traps assist with scapula adduction, elevation