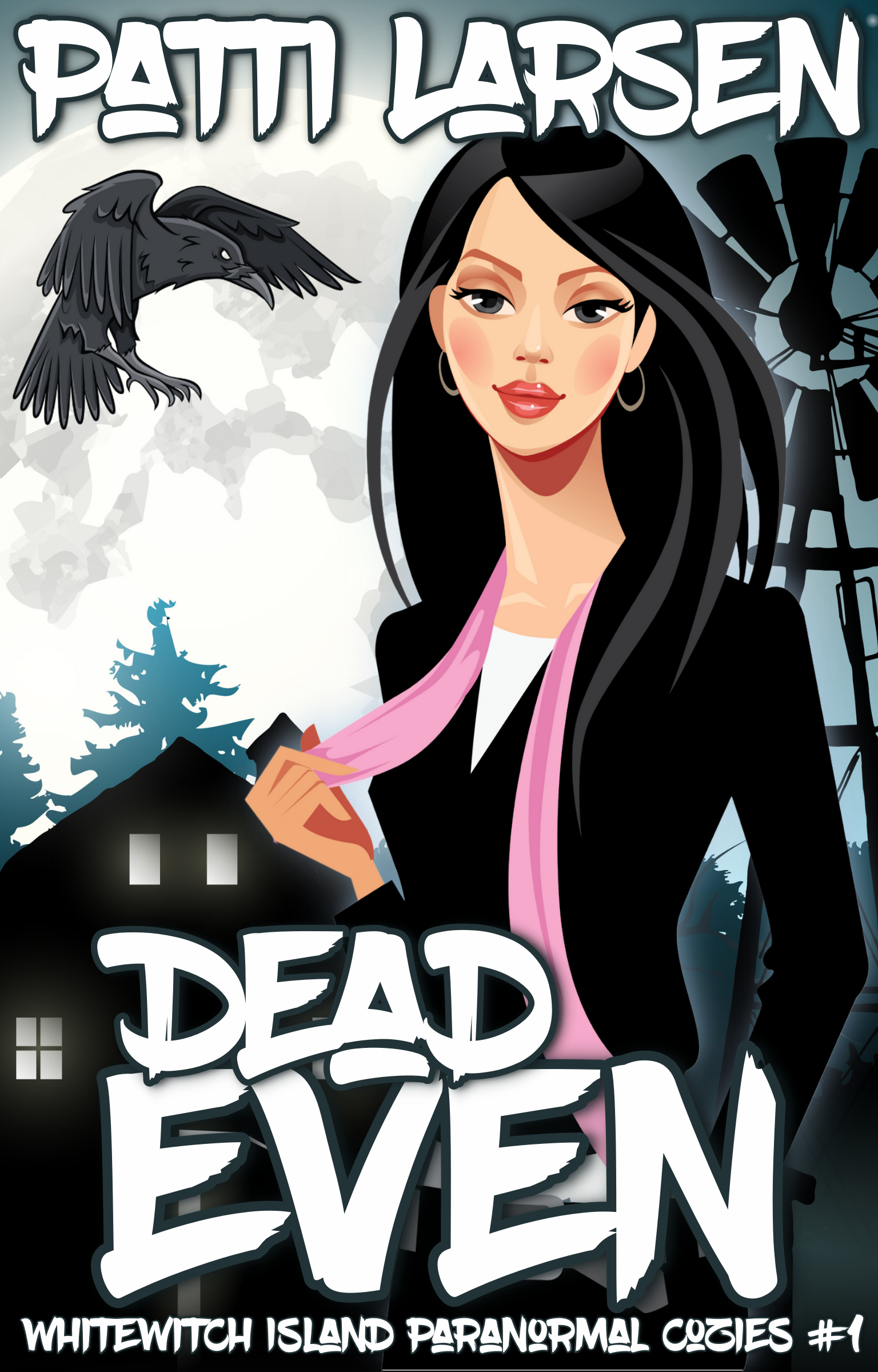 ---
---
Synopsis
---
Come to Whitewitch Island, they said. A nice place to retire, they said…
Who knew I owned so much stuff? Or that it would take up all this space in so many boxes I could barely navigate the rather substantial living room. Gathering things appeared to be one of my vices, though I hadn't noticed when I'd packed up my old place on the East coast for this journey to the West and a new beginning. Especially since I'd done so in a hurry and more than a little magic aided in the actual stuffing of my plethora of belongings into their temporary containment.
I'd told myself I wasn't running away, almost believed it. Except, the clifftop Pacific Ocean view had been so crammed with cardboard and the detritus of my last life I could barely glimpse the water. Surely such blockage wasn't an omen. More likely, I had to admit my rapid retreat from who I used to be really had been a bit of a scramble out of the way of everything I knew and my concerns about foretelling was just another excuse to avoid the truth.
I ran. So be it.
Retired Guild Artemis Inquisitor Georgia Drake has left the paranormal world behind after the death of her partner in the line of duty. Along with her job investigating crime and murder. With her Hades Guardian mastiff, Benjamin, and raven pair for company, she moves her entire life across the continent to escape not only the loss but her oppressive and powerful family. But someone like George isn't meant for a nice, quiet retreat to the normal human world. The biggest problem? Crime and murder aren't through with her. When a local is killed by unusual means, she is recruited by the eager but untested sheriff to assist in uncovering the truth. Except, doing so means digging up the past that most residents of Whitewitch Island would rather forget… Welcome to the Whitewitch Island Paranormal Cozies!
---
---
Categories:  Fiction » Mystery & detective » Cozy » Women Sleuths
---
---
Download Formats
---
---